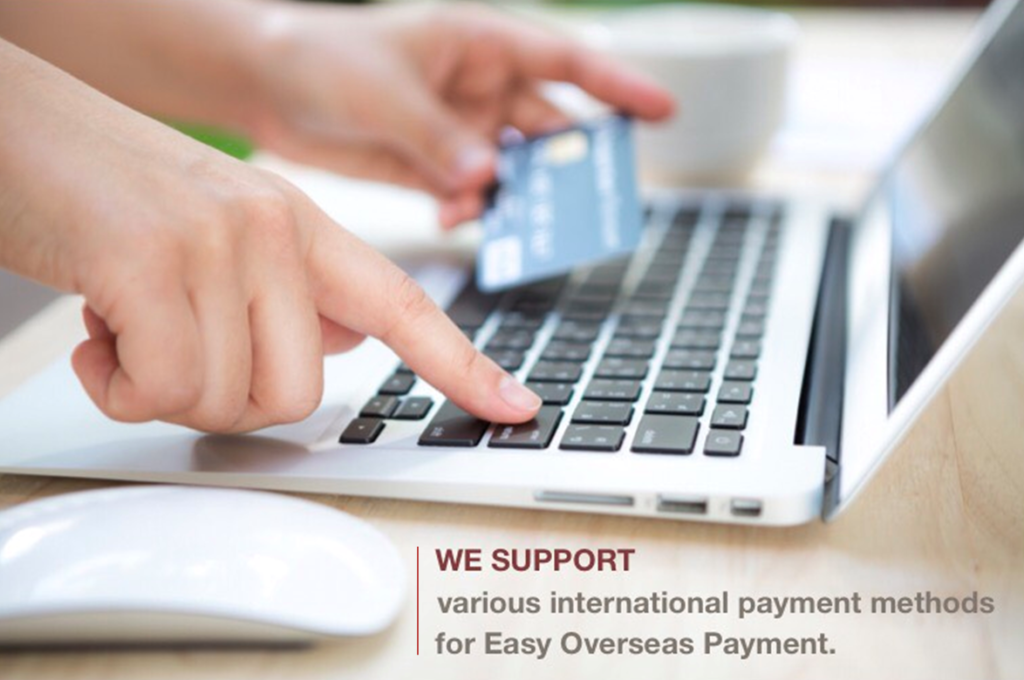 SHOPPERIZE supports various payment methods for international customers like Amazon Gift Card, Western Union, TT, and more.
Western Union
Western Union serves over 200 countries and territories around the world to help you send money quickly and easily. Normally, it takes 1 hour to confirm your payment within office hours. Western Union fees may vary by brand, channel, and location.
Bank Transfer
We have a local bank account where you can send your payment by bank telegraphic transfer. It takes 2-3 days to confirm your payment, and transaction fee depends on your local bank.  In addition, we have bank accounts in different countries like US, UK, Europe, Australia, Korea, Japan, Malaysia, Hong Kong, New Zealand, Turkey, Egypt, Philippines, Turkey, etc for global Shoppers. Contact us for details.
MoneyGram
MoneyGram offers convenient money transfer options. It's easy to send money online or in person. For more information, please see How to Send Money using MoneyGram.
Alipay/WeChat Payment
Alipay is a popular online payment platform in China which is similar to Paypal. Chinese shoppers can make easy and direct payment to our Alipay account.
No Payment Service Charge.
Bitcoins
Bitcoin is a form of digital currency which is created and held electronically. You can use it to pay for goods and services electronically. This was created with the idea to produce a currency independent of any central authority, transferable electronically, more or less instantly, with very low transaction fees. Shopperize accepts bitcoin as payment for our services.
Our Payment Service Charge is 20%.
Paypal
Please make sure your Paypal account is verified and your order billing address matches your Paypal account address, as per Paypal policy. Our payment processing fee is 4.9% + 0.3
PayPal payments are acceptable for paying the service fee only.
Contact Us
Please contact us for more information about receiver details.
Live Chat Service
Tel.: +19092567050
Email: [email protected]